---
---

Advanced and expert all-mountain skiers with wide feet used to get short shrift, but no longer - K2 s added a 102 mm last to their performance boot line, and the K2 Spyne 110 HV Ski Boots are a prime example. The perfect flex for those who spend more and more of their time away from hard groomers and more time exploring the steep and deep, the Spyne 110 HV features an Intuition® LuxFit liner, rivet-less PowerFuse SpYne construction, dual cuff alignment and a wide 45 mm power strap. Add some backbone to that wide boot and charge harder than you thought possible with the K2 Spyne 110 HV.
Fit
Last: 102 mm – A roomy forefoot and relaxed instep for all-day comfort for average and wider feet.
Asymmetrical Toe Box – K2 matches the toe box to the natural curvature of your toes for a more precise and comfortable fit.
Navicular Punch – A bump is pre-formed in the navicular area of the medial ankle where many skiers experience pressure.
FitLogix™ Design – A design philosophy that puts your skiing first, optimizing foot comfort and boot performance.
Flex
Flex: 110 – Perhaps the perfect flex for all-mountain advanced and expert skiers who don't need or want race boot level stiffness.
Liner
LuxFit Intuition® Liner – A lasted, thermo moldable liner that gives you a perfect full custom fit.
Lasted Liner – Lasted liners are formed around a standard foot shape for improved out of the box comfort.
Moldable Asymmetric Tongue – Offering a left / right specific lower leg fit and is heat moldable for ultimate customization.
Shell Materials & Design
Cuff / Shell – Polyurethane
PowerFuse SpYne – A rear co-injected "Y" shaped design that adds strength and power to the Energy Interlock, the PowerFuse SpYne maximizes fore/aft flex efficiency and lateral stiffness for sustained performance and responsiveness in all terrain. Because of the SpYne, we are able to optimize materials in the cuff and shell, eliminating excessive vibrations in rough terrain.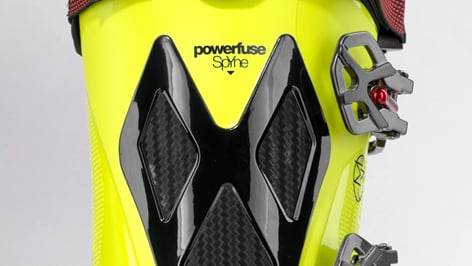 Energy Interlock – A rivet-free technology that integrates the cuff and shell of the boot. The Interlock stretches when the boot is flexed forward, and the energy is released throughout the turn, creating a smoother, more natural flex than riveted designs.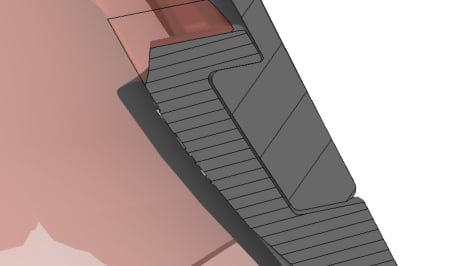 Forgiving Shell Materials – SpYne construction allows the use of more forgiving materials at the cuff / shell junction, making entry and exit of the boots easier.
Stance
Dual Adjustable Cuff Alignment – Adjust +/- 2.2 degrees on medial and lateral sides for a total range of 4.4 degrees. This enables adjustment to the lower leg angle for maximum comfort and performance.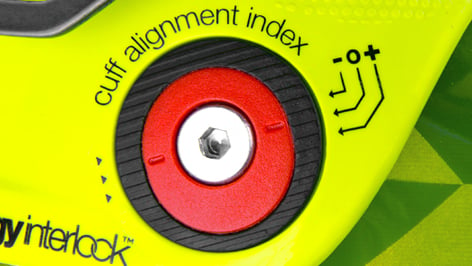 Power Wedge – A removable spoiler for adjustable forward lean angle from 12 to 14 degrees.
Buckles
6060-T6 Light Alloy Buckles – Extruded hardened aluminum alloy build with a minimalist lightweight design.
Power Strap
45 mm Velcro Power Strap
Sole
Replaceable Outsoles – Dual-injected Thermo Plastic Rubber (TPR) with Thermo Plastic Urethane (TPU) increases the life of your boots and provides secure footing whether walking on rock, ice, or stairs.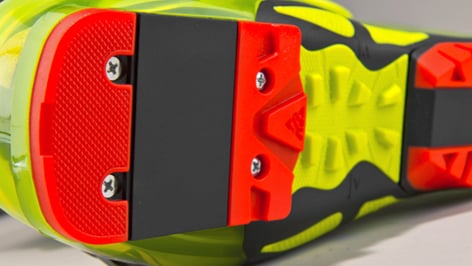 Padded Mid-Grip – Duel Injected Thermo Plastic Rubber (TPR) for added grip and traction while walking on rocks or riding on snowmobiles.
Ability Level:Intermediate-Advanced

Ski Boot Flex:Stiff

Forefoot Width:102 mm
Flex Index:110
Boot Sole Type:Alpine DIN (ISO 5355)
Includes Tech Fittings:No
Number of Buckles:4
Warranty:1 Year
---