Oakley Line Miner XM - Matte Black with Prizm Rose GBL
---

Not everyone fits the massive goggles of today, so Oakley came around with the XM (extra-medium) Line Miner Goggle for the smaller faces out there. The original Line Miner has one of the largest peripheral views on the market, and the Oakley Line Miner XM Goggles are no exception to this top-of-the-line construction. Combine that with revolutionary Prizm™ lenses for definition and clarity across a wide range of light conditions and you get one of the sweetest, best performing goggles on the market today.
Frame
All-Day Comfort – Oakley goggles are developed with 3D CAD/CAM engineering to ensure anatomical fit. They provide a continuous seal to lock out elements and wick moisture away from the face.
Helmet Compatibility – Oakley snow goggles are designed to work in harmony with a wide range of helmet styles, with outrigger mounts that distribute pressure evenly across the goggle chassis and silicone beaded inner straps that stay securely in place. 360˚ frame venting assures optimum airflow when worn with a helmet.
O Matter® Chassis – Flexible O Matter® frame conforms to your face and remains flexible even in extreme cold.
Rigid Exoskeleton – A rigid out-frame eliminates distortion and assures lens fit, while a pliable O Matter® inner face plate and triple-layer foam give you comfort.
Streamlined Frame Design for Expanded Peripheral Vision
Lens
Revolutionary Prizm™ Lens [Select Colorways] – Developed with military and shooting objectives in mind, Oakley's new Prizm™ lens technology blocks strategic wavelengths along the color spectrum to maximize contrast between colors.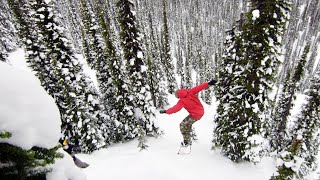 Plutonite® Lens Material – Impact resistant, blocks 100% of UVA, UVB, UVC, and harmful blue light. Only Plutonite® stands up to Oakley's performance standards.
HDO® Lens Technology – HDO® maximizes clarity and impact resistance, and gives you razor sharp clarity at all angles of view. HDO® lenses provide 100% UV filtering and the best impact resistance in the business.
F3™ Anti Fog – F3™ anti fog coating on inner lens absorbs moisture and eliminates haze.
Increased Peripheral Vision – The goggle sits closer to your face than any goggle Oakley has ever created. This increases downward and side-to-side periphery as much as possible.
Interchangeable Lens – All lenses are easily interchangeable, allowing you to pick your favorite Prizm™ lens for any condition.
Ventilation
Dual Vented Lenses – Dual vents and F3™ anti-fog coating keep your vision crystal clear.
Strap
Silicone-Backed Strap – Non-slip strap keeps your goggles in place even on slippery helmet surfaces.
Face Foam
Triple Layer Polar Fleece Foam – Moisture wicking triple-layer polar fleece foam assures all-day comfort.
Features
Discrete Frame Notches at Temples – Provide compatibility with most prescription eyewear, without compromising fit.
Proposition 65 Warning for California Consumers
This product may contain chemicals known to the State of California to cause cancer, or birth defects, or other reproductive harm.
Frame Size:Medium, OTG (Over The Glasses)
Lens Type:Cylindrical
Helmet Compatible:Yes
Warranty:2 Years
| | | | | | | | | | | | | | | | | | | | | | | | | | | | | | | | | | | | | | | | | | | | | | | |
| --- | --- | --- | --- | --- | --- | --- | --- | --- | --- | --- | --- | --- | --- | --- | --- | --- | --- | --- | --- | --- | --- | --- | --- | --- | --- | --- | --- | --- | --- | --- | --- | --- | --- | --- | --- | --- | --- | --- | --- | --- | --- | --- | --- | --- | --- | --- |
| Color | Arctic Surf Poseidon/Prizm Jade | Baseline Jasmine/Prizm Sapphire Iridium | Camo Vine Snow/Prizm Sapphire Iridium | Caribbean Sea Red/Prizm Torch | Celeste B1B Racing/Prizm Sapphire Iridium | Celeste Balsam/Prizm Jade | Dark Brush Poseidon/Prizm Jade Iridium | Factory Pilot Black/Prizm Persimmon | Factory Pilot Black/Prizm Sapphire | Factory Pilot Blackout/Prizm Jade Iridium | Factory Pilot Progression/Prizm HI Pink Iridium | Factory Pilot Rubine Grey/Prizm HI Pink | Factory Pilot White/Prizm Hi Pink | Factory Pilot White/Prizm Torch | Factory Pilot Whiteout/Prizm Sapphire Iridium | Heathered Grenache/Prizmhipink | Jasmine Celeste Camo/Prizm Sapphire | Matte Black/Prizm Black Iridium | Matte Black/Prizm Clear | Matte Black/Prizm Dark Grey | Matte Black/Prizm HI Pink | Matte Black/Prizm Jade | Matte Black/Prizm Persimmon | Matte Black/Prizm Rose | Matte Black/Prizm Sapphire Iridium | Matte Black/Prizm Torch Iridium | Matte Celeste/Prizm Jade Iridium | Matte Dark Brush/Prizm Dark Grey | Matte Poseidon/Prizm Sapphire Iridium | Matte Redline/Prizm Torch Iridium | Matte Ultra Purple/Prizm HI Pink Iridium | Matte White/Prizm Black Iridium | Matte White/Prizm Clear | Matte White/Prizm Dark Grey | Matte White/Prizm HI Pink Iridium | Matte White/Prizm Jade Iridium | Matte White/Prizm Rose Iridium | Matte White/Prizm Sapphire Iridium | Matte White/Prizm Torch Iridium | ORIGINS Grey Crackle/Prizm Dark Grey | Pink Camo/Prizm Sapphire Iridium | Prizm Icon Balsam Grey/Prizm Persimmon | Prizmatic Port Sharkskin/Prizm Rose | RailWork Balsam Black/Prizm Black Iridium | Strong Red Jasmine/Prizm Rose | Tranquil Flurry Coral Arctic Surf/Prizm HI Pink |
| Conditions | Sunny/Bright Light, Partly Cloudy/Medium Light | | Sunny/Bright Light, Partly Cloudy/Medium Light | Sunny/Bright Light, Partly Cloudy/Medium Light | | | | | | Sunny/Bright Light, Partly Cloudy/Medium Light | | | | | Sunny/Bright Light, Partly Cloudy/Medium Light | | | Sunny/Bright Light, Partly Cloudy/Medium Light | | | Partly Cloudy/Medium Light, Cloudy/Low Light | | | Partly Cloudy/Medium Light, Cloudy/Low Light | Sunny/Bright Light, Partly Cloudy/Medium Light | Sunny/Bright Light, Partly Cloudy/Medium Light | | | | | | Sunny/Bright Light, Partly Cloudy/Medium Light | | | Partly Cloudy/Medium Light, Cloudy/Low Light | Sunny/Bright Light, Partly Cloudy/Medium Light | Partly Cloudy/Medium Light, Cloudy/Low Light | | Sunny/Bright Light, Partly Cloudy/Medium Light | | | | Partly Cloudy/Medium Light, Cloudy/Low Light | | | Partly Cloudy/Medium Light, Cloudy/Low Light |
| Lens Tech | Not Polarized, Prizm™ | | Not Polarized, Prizm™ | Not Polarized, Prizm™ | | | | | | Not Polarized, Prizm™ | | | | | Not Polarized, Prizm™ | | | Not Polarized, Prizm™ | | | Not Polarized, Prizm™ | | | Not Polarized, Prizm™ | Not Polarized, Prizm™ | Not Polarized, Prizm™ | | | | | | Not Polarized, Prizm™ | | | Not Polarized, Prizm™ | Not Polarized, Prizm™ | Not Polarized, Prizm™ | | Not Polarized, Prizm™ | | | | Not Polarized, Prizm™ | | | Not Polarized, Prizm™ |